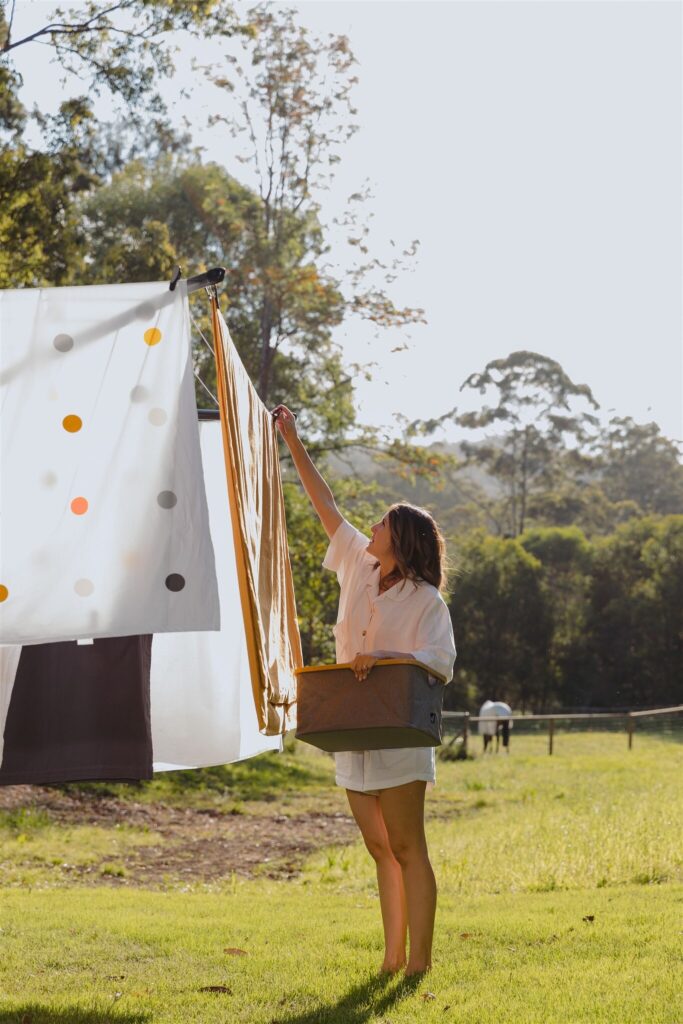 5 things to look for in a clothesline
From city side apartments to land abundant country farms, we understand that different living arrangements mean different laundry requirements. Whether it's moving into your first apartment or making over your backyard, a little consideration into your air drying solutions goes a long way. Fortunately at Hills, we have a great range of portable air drying solutions. For outdoor spaces, there are 3 styles to consider; Rotary, Retracting or Folding.

Choosing the right clothesline might seem a little confusing at first, but it doesn't have to be. Follow these tips to make doing the laundry a breeze:
Drying space
Let's take a moment to think about how much laundry will be hung on your clothesline. If you're living by yourself, you will probably only need a clothesline on the smaller side, like Hills 8m Dune Mini Folding Clothesline, which can be used indoors or outside. There's also a great range of indoor clothes airers to choose from like our Hills Premium 18m Winged Airer. If you're looking for something that can handle a little more weight that can withstand the sun, our portable clothesline can be moved inside and out. For growing families and laundry piles, consider leaning towards the Hills 55m Woodland Grey Rotary Clothesline.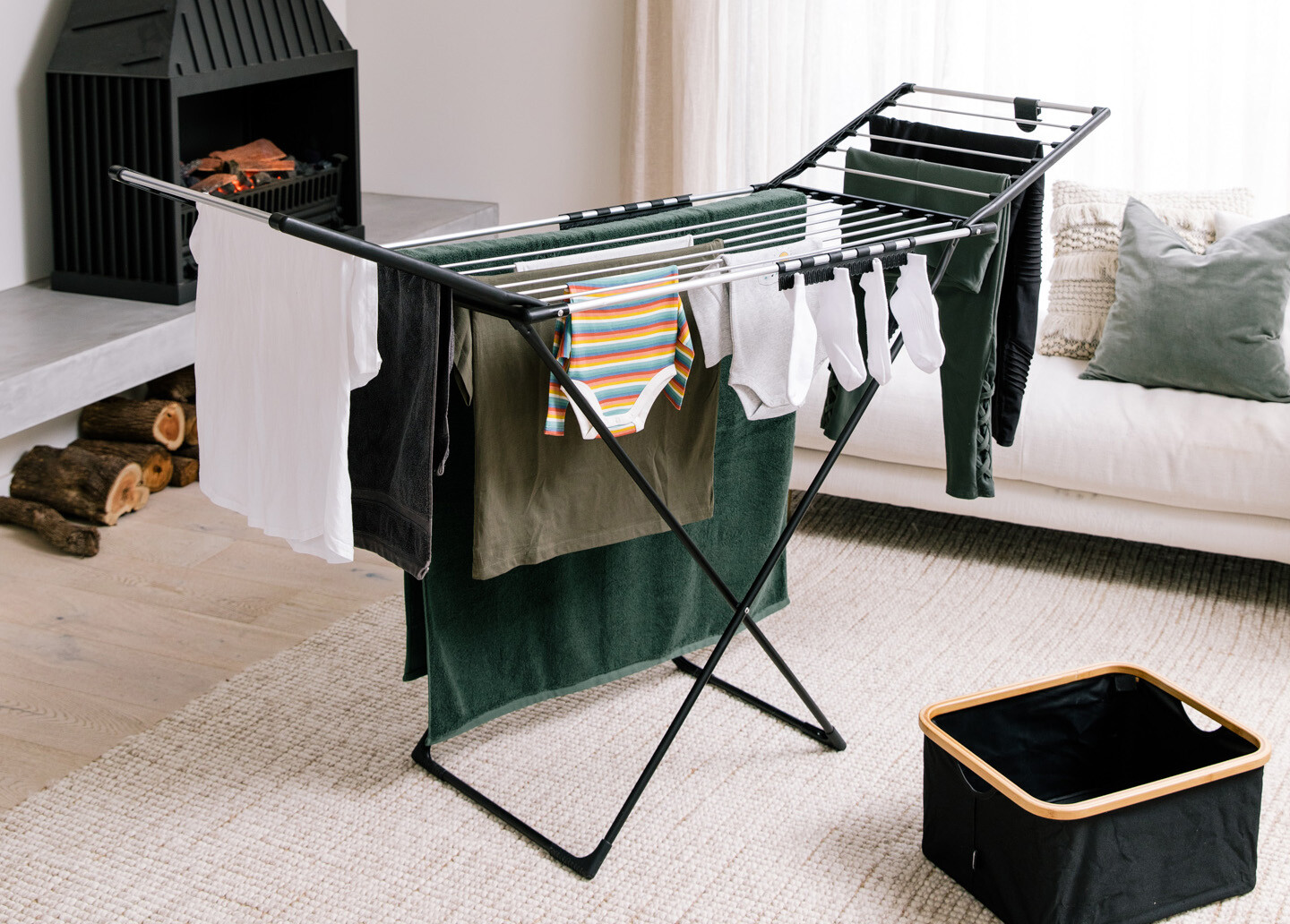 Dimensions
You don't need a huge backyard to dry your clothes, just a bit of sunshine and good positioning. If your space is on the smaller side,  our 4-Line Retracting Clothesline is a great option. You can make the most of narrow spaces with a Hills Compact Clothesline fixed to your wall, or post kit as a freestanding option.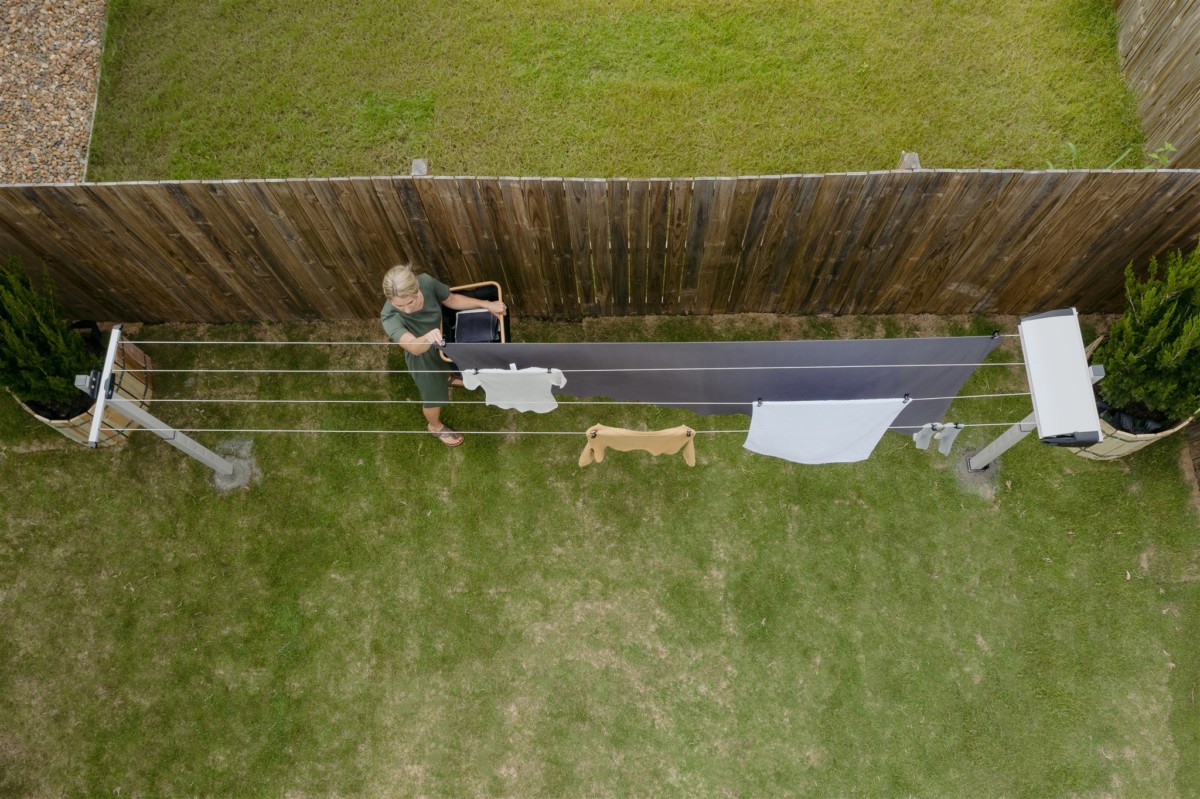 Durability

 
Making sure your clothesline is going to last is important, which is why – Hills clotheslines are built for the long-haul.  If you've got the space, play it classic with the original Hills Hoist which is built to last with thick galvanised steel, cast aluminum components and has traditional galvanised steel clothes wire. The icing on the cake is the lifetime warranty it comes with.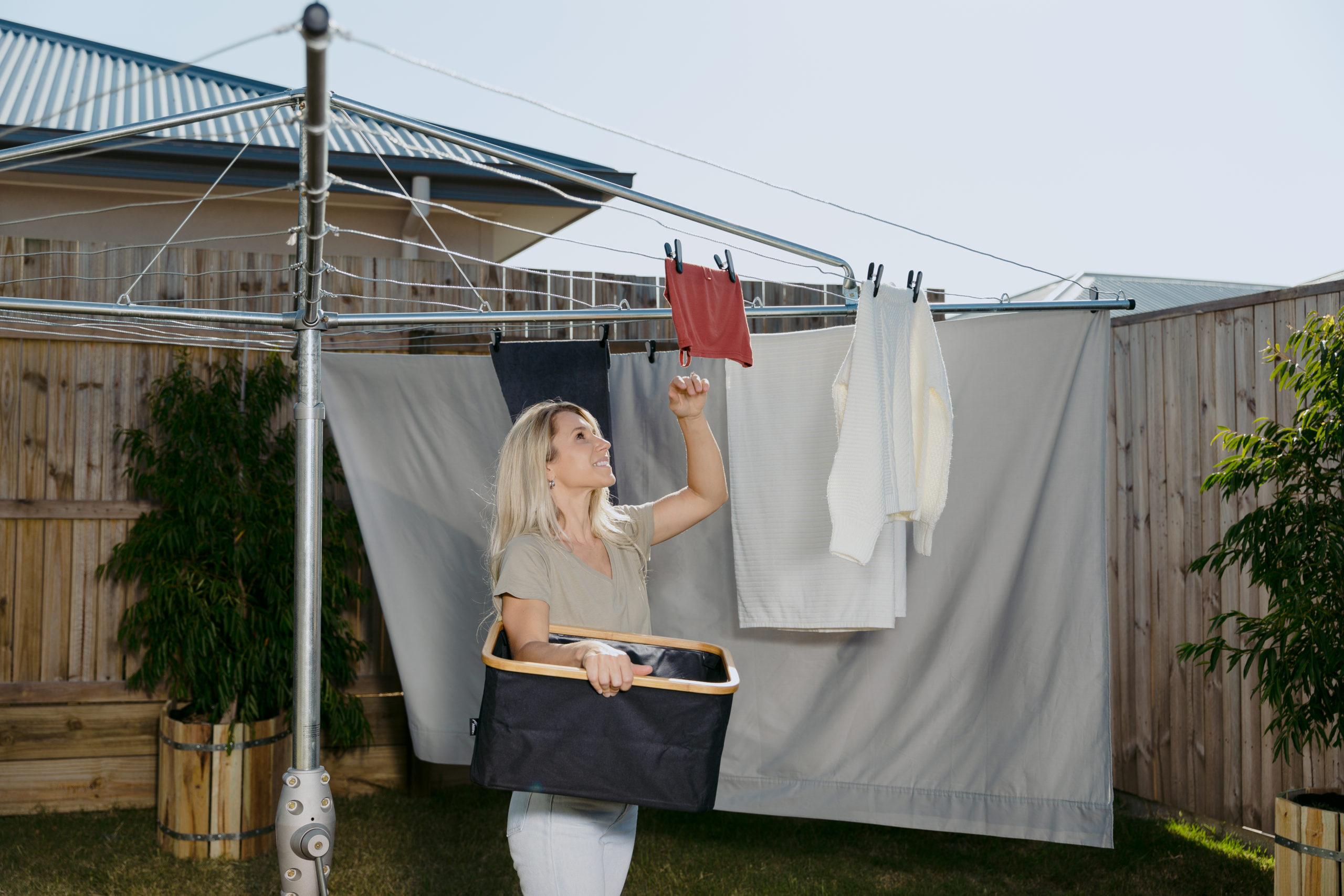 Accessibility
Hanging out the laundry is a time where you can disconnect and relax for a moment, which is why it needs to be easy! Hills clotheslines have been designed with your in mind and our built for ease, with easy gliding folding frames and ergonomic rotary handles.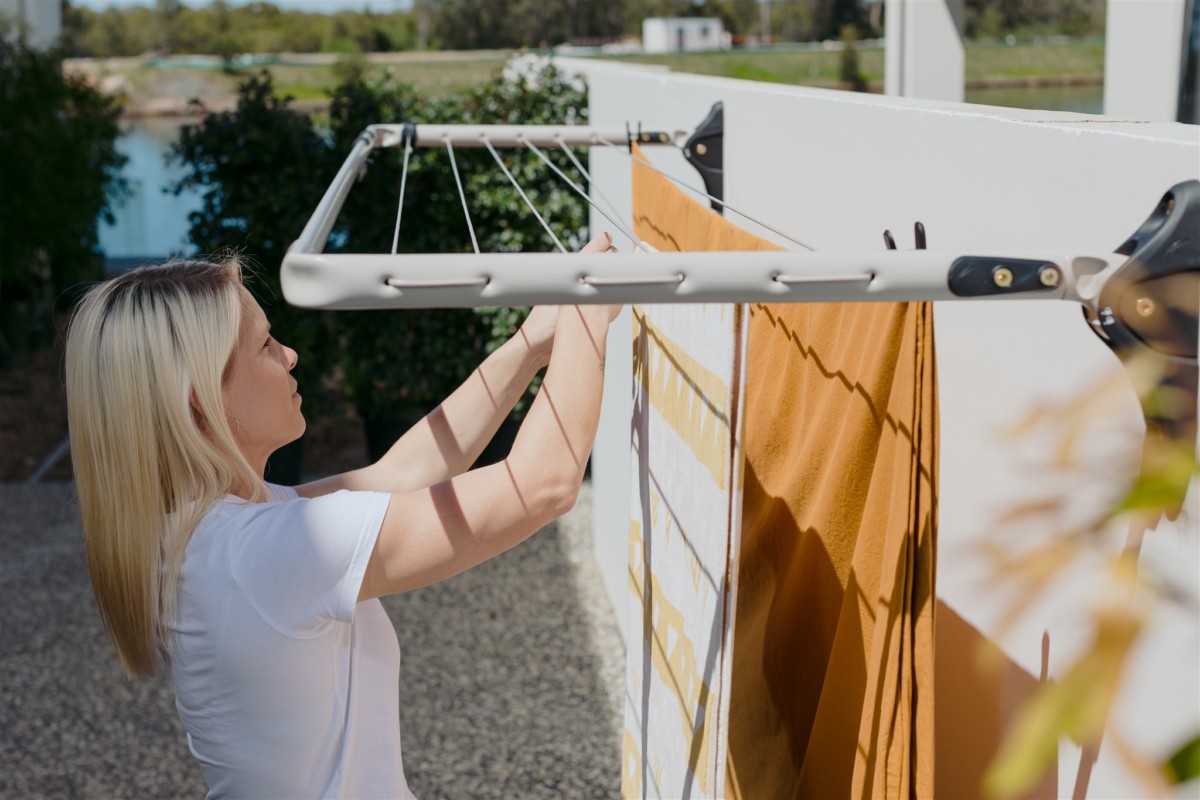 Aesthetic
We think a clothesline should add to your home, no stick out like a sore thumb. For 75 years, we have been designing stylish clotheslines that feature the latest innovations for premium performance. For a slick retractable design to compliment any home, try Hills 30m Double Retracting Clothesline.