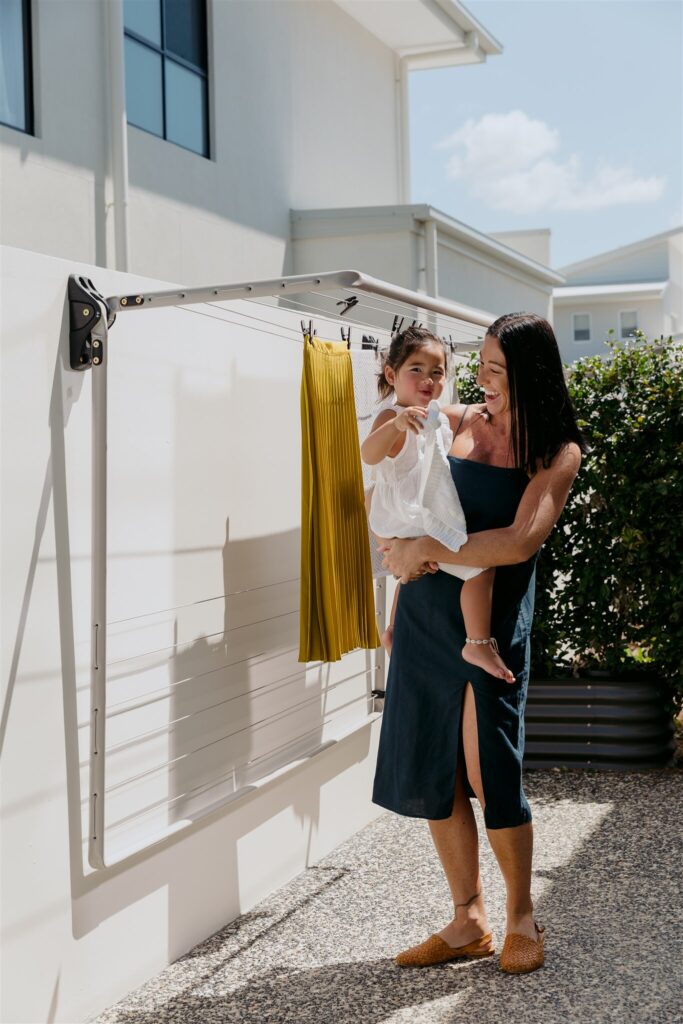 4 Clotheslines for all budgets
I think it is fair to say, most people can relate to the saying, "Laundry, the never-ending story". Washing, drying and putting your clothes away can be a real chore but with the right clothesline and accessories, it can make life so much easier for you and your family.
I've found that Hills have a variety of clotheslines to suit any budget and are a great investment. Here are my top four with their price and drying space.
Hills Single/Double Retracting Clothesline
$45 (15m) or $52 (30m)

 
The Single/Double Retracting Clothesline is perfect for singles or couples that live in an apartment or unit complex. It can be used on a balcony, garage, smaller outdoor spaces or the next caravanning trip. It is also perfect for those rainy days or you can add it to your pool area for towels and swimwear, with each line holding up to 10kg.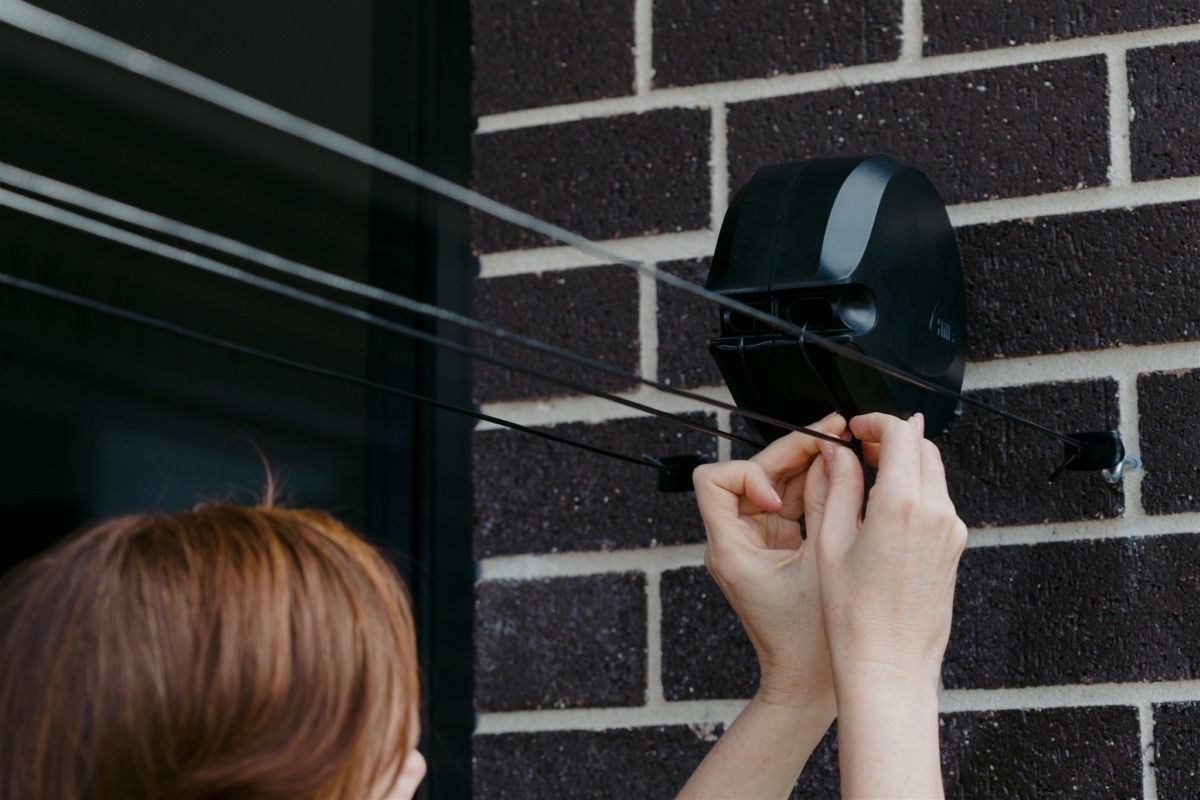 $199 (21m) available in Woodland Grey
I am a big fan of portable clotheslines and I use them a lot all year round.  From time to time you may need to do a load of washing at 7pm, so instead of going outside at night, just pop the washing on a portable clothesline. It's perfect for any size home and it can extend to four adjustable height levels for that extra bit of washing you may have added. It comes in two colours, Dune and Woodland Grey. Pair it with a Hills Foldable Bamboo Basket to treat yourself! It's available in three stylish fabrics that you'll love.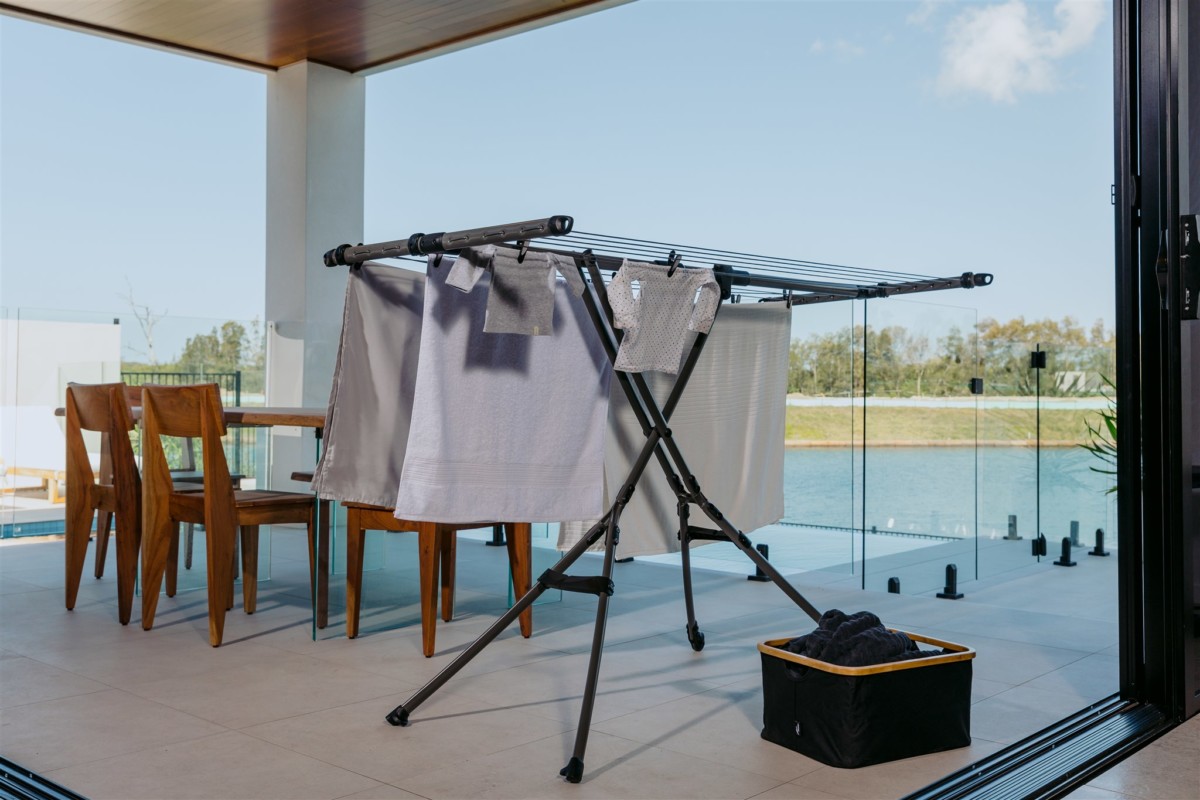 $209 (26m) 
More and more homes these days don't have as much backyard space as they used to. The Double Folding Clothesline will fit pretty much anywhere (garage, side of the fence or balconies) and when you are done it folds down easily.  This model would suit a medium to large family. There are a variety of sizes available in the range to suit any size home. These too are available in Dune and Woodland Grey.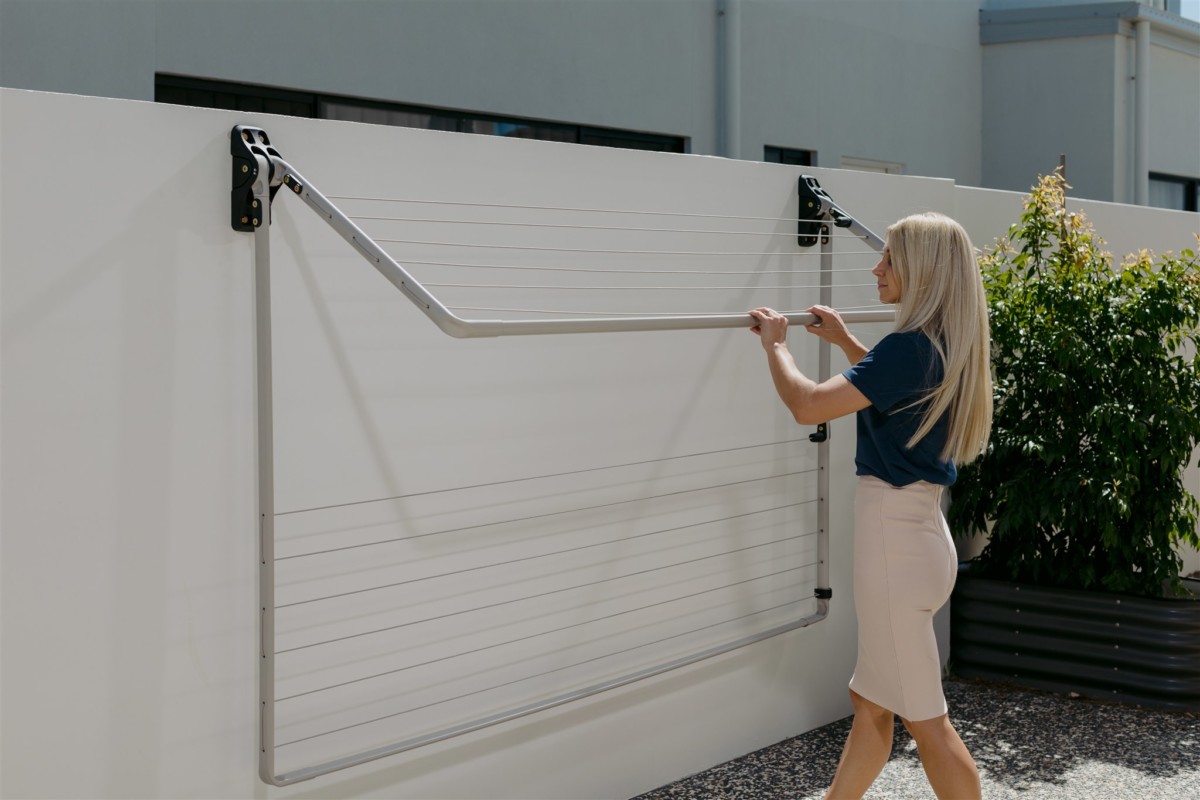 $299 (45m) or $309 (55m) 
A lot of us have grown up with a Hills Hoist in our parents and grandparents backyards. The Rotary Clotheslines is a modern and updated version available in 2 colours. It is perfect for anyone with a bigger family, having seven lines and a 55kg weight capacity. It can fold away and be moved around to free up your backyard for when guests come around. TIP: Grab some Hills Clothesline Accessory Sheet and Towel Pegs to make washing sheets and towels easier! Available in Woodland Grey and Pale Eucalypt.
All Hills Home Living products are durable and will last for years to come. The best part is all their clotheslines come with a Hills Lifetime Warranty, making your "Wash, dry, fold and repeat" a breeze.